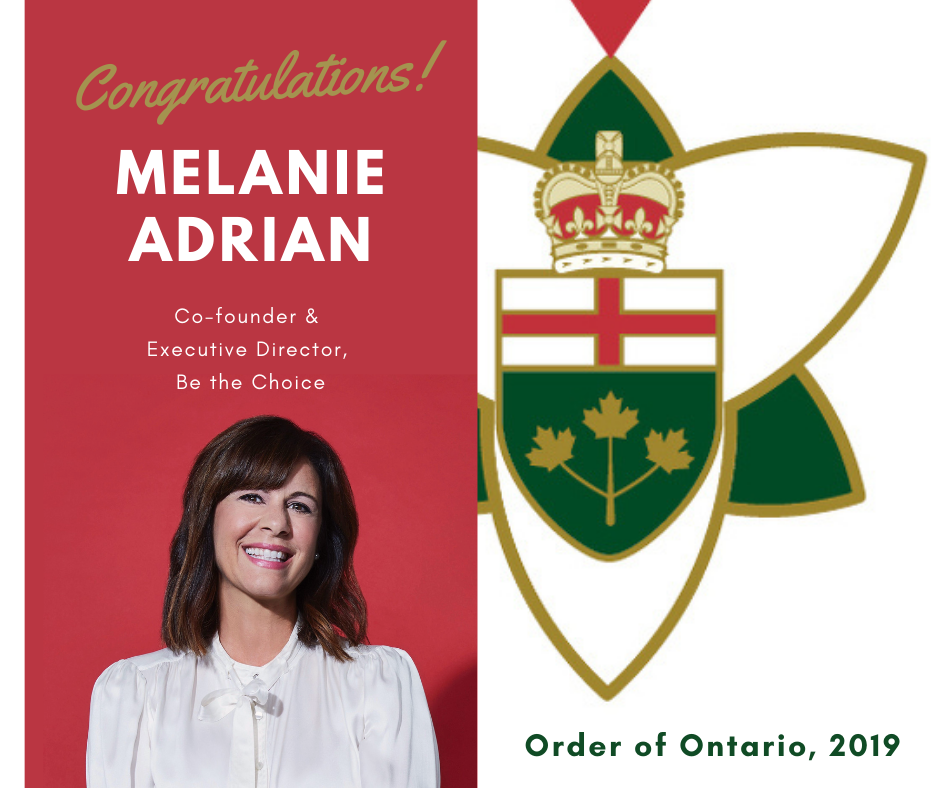 On January 1st, 2021, our Executive Director, Prof. Melanie Adrian, was appointed to the 2019 Order of Ontario. The Order of Ontario is the province's highest civilian honour. Prof. Adrian has demonstrated excellence and achievement through her work as a scholar, activist and human rights professor. She is the co-founder and Executive Director of Be the Choice. 
Be the Choice has now reached over 20,000 users under Prof. Adrian's guidance, and thanks to her dedication to enhancing treatment options for breast cancer patients. Prof. Adrian also spearheaded the expansion of the Scholars at Risk Network in Canada which advocates for academic freedom and protects at-risk scholars around the world.
Congratulations Prof. Adrian on this well-deserved honour! We hope for many more successes in 2021 as we continue our work to inform breast cancer patients of their treatment options.
Read More:
To read more about Prof. Adrian's 2019 Order of Ontario appointment, please visit the links below: 
Posted
by